Article
Knowledge Management
Knowledge Management for Engineering Teams in the Era of Data-Driven Insights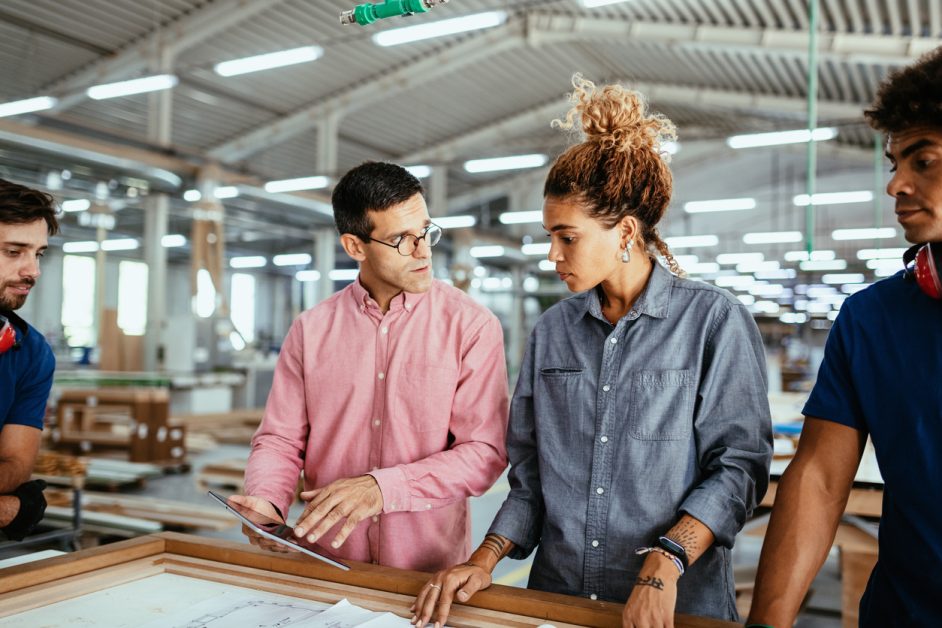 In the rapidly evolving engineering landscape, where innovation and complexity intersect, the key to success is knowledge. Engineering teams hold vast amounts of information and knowledge, from design principles to cutting-edge technologies, and the ability to effectively leverage knowledge management can make all the difference in achieving superior results.
Knowledge management (KM) is the strategic process of capturing, organizing, sharing, and applying information within an organization. For engineering teams, the impact of KM goes beyond efficiency—it influences the quality of their work, the speed of innovation, and the ability to navigate challenges effectively.
Navigating the Complexity of Knowledge
In engineering, knowledge is endless, ranging from design methodologies, project documentation, research papers, lessons from past failures, and emerging technologies. A comprehensive knowledge management system empowers teams to handle these insights.
Benefits of Effective KM
1. Enhanced decision-making: Access to well-organized knowledge equips engineers with the insights to make informed decisions, leading to more effective problem-solving and creative solutions.
2. Continuous learning: A culture of sharing knowledge nurtures continuous learning, enabling engineers to stay current with industry trends and advancements.
3. Efficient problem solving: Lessons learned from past projects, documented challenges, and successful strategies provide invaluable guidance for tackling current and future issues.
Data-Driven Engineering and Knowledge Management
The rise of data-driven engineering practices has revolutionized how engineering projects are executed. The ability to utilize data and insights from various sources enables teams to make evidence-based decisions, optimize processes, and drive innovation.
Data-driven engineering involves systematically collecting, analyzing, and utilizing data to drive decision-making throughout the project lifecycle. Knowledge management synergizes seamlessly with this approach.
Integration of Data and Knowledge
1. Capture relevant data: Effective knowledge management includes capturing relevant data generated during projects. This data can be a foundation for future reference, analysis, and optimization.
2. Informed decision-making: By integrating data into the KM system, engineering teams can make informed decisions backed by real-world evidence.
3. Identifying patterns and trends: Analyzing historical project data and outcomes can reveal patterns and trends that offer insights for improved performance and risk mitigation.
Implementing Effective Knowledge Management for Engineering Teams
The successful implementation of KM involves a blend of strategy, tools, and cultural adoption.
Crafting a Knowledge Strategy
1. Define goals: Establish clear objectives for the knowledge management initiative. Are you aiming to reduce errors, enhance innovation, or streamline communication?
2. Identify key domains: Pinpoint critical domains relevant to your engineering projects, such as specific technologies, design methodologies, or regulatory requirements.
3. Select knowledge management tools: Choose tools that align with your team's needs. This could range from dedicated knowledge management software to tailored combinations of existing tools.
Harvesting Software Engineering Insights
1. Adapt agile practices: Tailor agile KM processes, allowing for flexibility and continuous improvement.
2. Version control: Apply version control principles to knowledge documentation, ensuring accuracy and traceability.
3. Collaborative workflows: Create collaborative spaces inspired by software development platforms, enabling cross-functional contributions and discussions.
In the dynamic world of engineering, where the pace of innovation is relentless, KM is the key to unlocking potential. Combining the power of knowledge management with data-driven engineering insights has the potential to propel engineering teams to new heights of excellence.
Knowledge management strategies aid in cultivating a culture of sharing. These strategies give teams the ability to integrate data-driven insights and apply software engineering principles to enable engineering teams to leverage their collective wisdom, make informed decisions, and adeptly navigate the complexities of their field. Ultimately, knowledge isn't just power—it's the blueprint for progress.